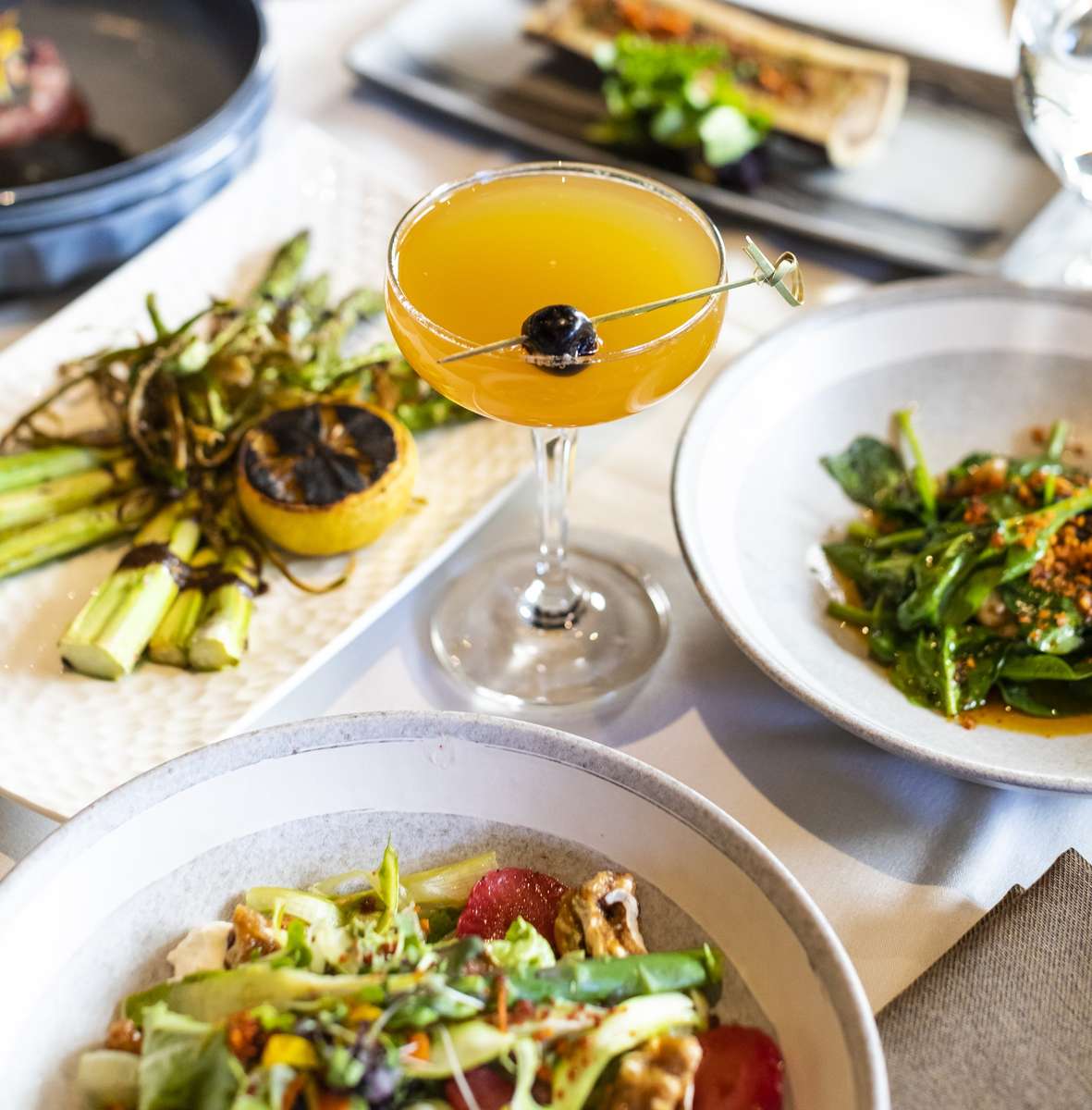 LB Steak: A Celebration of Spring in San Jose
LB Steak: A Celebration of Spring in San Jose
Spring is in the air, and at LB Steak on Santana Row, we are thrilled to offer a new menu featuring fresh, local produce and seafood sourced locally in the San Francisco Bay Area!
Our Spring Menu includes a range of delicious dishes, each highlighting the unique flavors of the season:
One of our favorite new dishes in the "Raw and Chilled" section of our menu is the Salmon Mosaic, featuring fresh salmon that is sliced into delicate pieces and arranged artfully on a plate with salmon roe, yogurt sauce, and chives. Our Ahi Tuna Tartare is another of our classic raw seafood dishes, recently updated with spring-inspired charred avocado and blood orange gelée.
Our Spring Salad is a light and refreshing option that features mixed greens, strawberries, asparagus, celery, garlic walnuts, all tossed alongside a whipped crème fraîche. Our Wagyu Bone Marrow is a decadent and rich dish that is perfect for sharing, featuring a roasted bone marrow that is served with confit garlic and chives.
For your main course, our Sakura Pork Chop is a must-try dish, featuring a grilled pork chop that is marinated with a cherry bacon chutney. Our Loch Duart Salmon is another delicious option, featuring a perfectly seared piece of salmon that is served with a potato leek purée, carrots and celery. And for those looking for something a bit different, our Seared Hoikkado Scallops and Fried Chicken are both standout dishes that are sure to impress.
To pair with our delicious dishes, we also offer a range of new Spring cocktails that are perfect for sipping on our recently-reopened outdoor patio. Our Apricot Smash is a refreshing and fruity cocktail that features Conciere Bourbon, Cointreau, passion fruit, and Fever Tree ginger beer, while our Fuerte is a spicy and aromatic cocktail that features Fulano Blanco "Fuerte", Aperol, and passion fruit. And for those who prefer something with a bit of a bittersweet kick, our Cassis Sour is a classic cocktail that features John Barr Black Scotch, Giffard Crème de Cassis, lemon, Fee Brothers Orange Bitters, and egg white.
At LB Steak, we are committed to using the freshest and highest-quality ingredients in all of our dishes. From our sustainably-sourced seafood to our locally sourced produce, you can trust that every bite will be packed with flavor and made with care.
So, come join us for a delicious springtime meal and experience the best of California cuisine as you take a break from work or shopping here in the heart of San Jose's Santana Row!
Reservations for brunch, lunch, and dinner can be made by giving us a call today or by visiting us online here.