Join Us for International Whiskey Day Today!
Join Us for International Whiskey Day Today!
Written by Haili Langston
Today is International Whiskey Day, a day to honor the rich history and culture of whiskey, which stretches back centuries and spans numerous countries. Whiskey lovers celebrate by toasting their favorite brand, trying out new varieties, and learning more about the drink's past, present, and future. With the rich history of whiskey in mind, LB Steak is celebrating International Whiskey Day with a delicious, limited-time whiskey pairing menu featuring one brand in particular, the world-renowned "Highland Park".
LB Steak's Whiskey Day menu today will showcase four delectable menu items perfectly matched with a flight of three carefully-selected, exceptional Highland Park whiskies. Our Chef and whiskey enthusiast has done the work for you, thoughtfully combining the flavors for an exclusive experience that complements the smoky, charred notes of the whiskey. So take advantage of this one-of-a-kind menu, for just $150.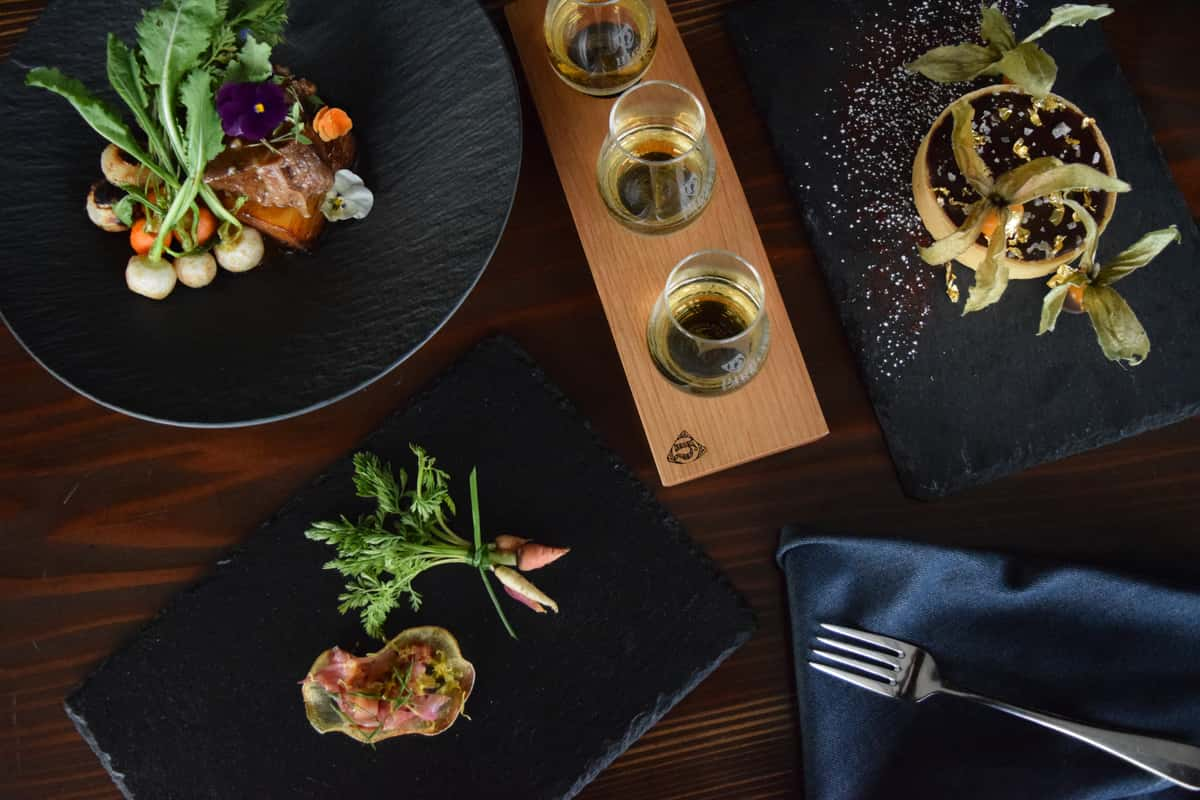 We created this whiskey pairing menu with high-quality Highland Park whiskey because of its rich history and meaning to the whiskey community. Highland Park is a brand of single-malt Scotch whiskey produced by the Highland Park Distillery in Kirkwall, Orkney, Scotland. The distillery was founded in 1798 by Magnus Eunson, a local butcher and smuggler. The distillery continued to operate under various owners until 1937, when it was acquired by Highland Distilleries.
Highland Park has a unique production process that sets it apart from other whiskeys. It uses locally sourced peat to smoke the malted barley, giving the whiskey a distinctive smoky flavor. The whiskey is also matured in sherry casks for up to 18 years, which gives it a rich, complex flavor with notes of honey, citrus, and vanilla.
Over the years, Highland Park has won numerous awards for its whiskey, including several "Best Single Malt" awards at the World Whiskies Awards. Today, Highland Park is still produced in the same traditional way as it was over 200 years ago and is regarded as one of the finest single malt Scotch whiskeys in the world.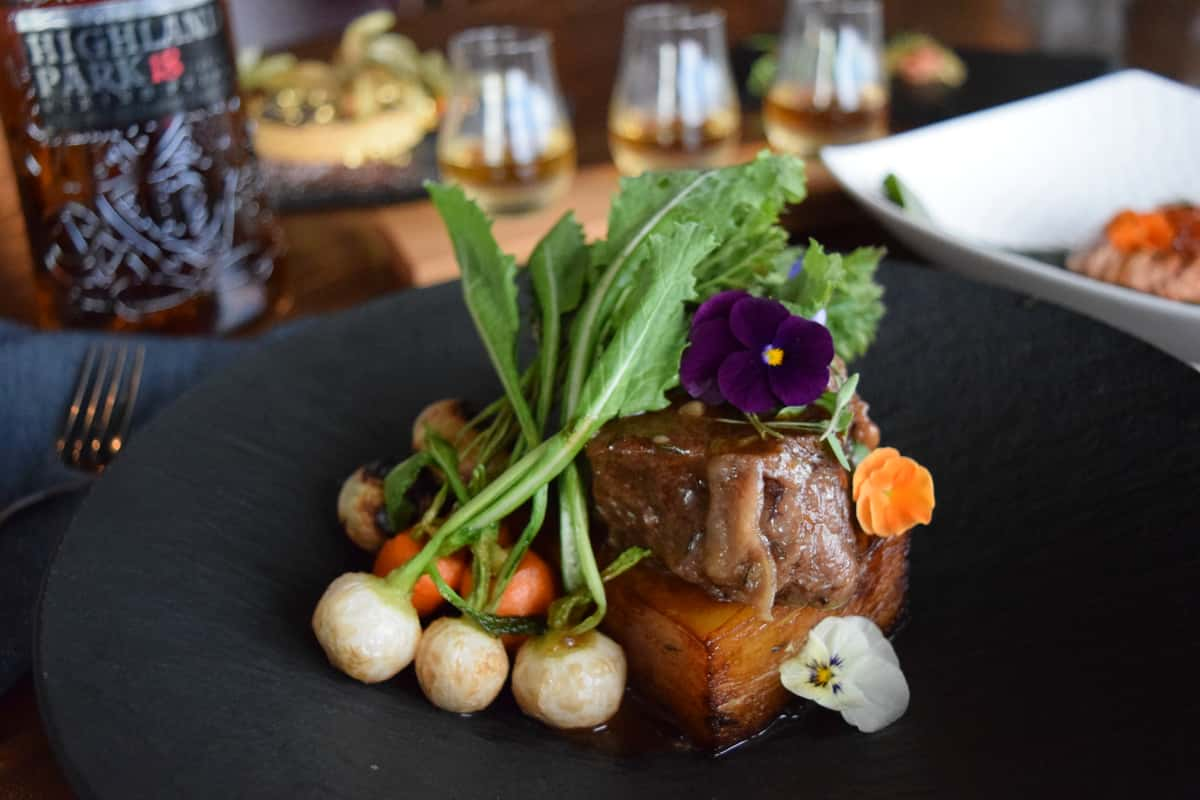 If you have yet to try one of the world's best whiskies, there's no better time than International Whiskey Day! Enjoy our special menu pairings as well, like our Smoked Tenderloin Carpaccio and our Whiskey Braised Short Ribs, served with a delectable candied vegetable medley. To end the night, we'll be serving a Sour Cherry Tart, filled with chocolate ganache and smoked Maldon sea salt. Your dinner is sure to pair perfectly with the star of the show, the Highland Park whiskey.
We have all you need to become an amateur whiskey connoisseur! Don't miss the opportunity to try this limited-time whiskey pairing menu today, delicately crafted by our talented LB Steak chefs to give guests an exceptional dining experience. Happy International Whiskey Day from LB Steak!