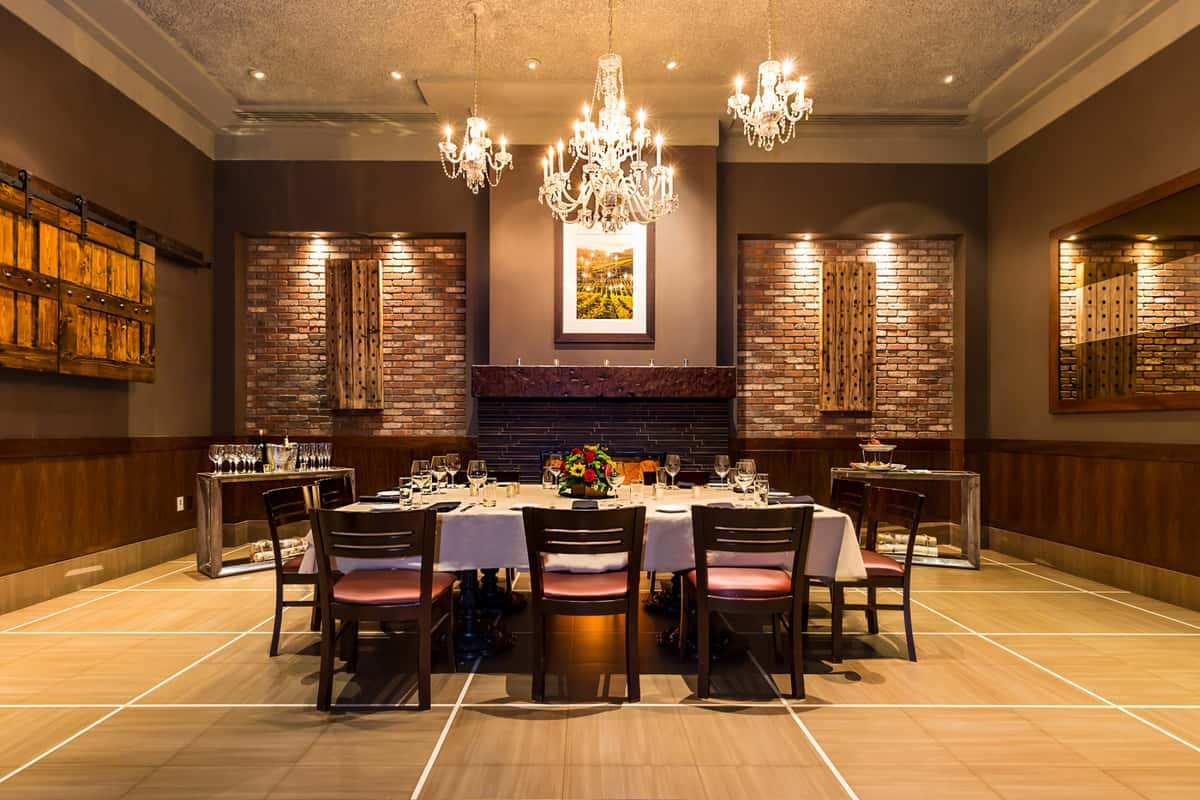 Celebrate Summer at LB Steak Santana Row
Celebrate Summer at LB Steak Santana Row: Perfect Venue for Memorable Events and Al Fresco Dining
Now that summer is here, it's time to embrace the joys of the season and create unforgettable memories. LB Steak Santana Row, located in the heart of the vibrant Santana Row shopping district, offers the perfect setting to celebrate your summer weddings, baby showers, corporate parties, and other special events. With our private indoor dining spaces and newly redesigned patio, LB Steak Santana Row promises an exceptional experience for all.
Private Dining Spaces: Exquisite Ambiance for Intimate Gatherings
LB Steak Santana Row boasts elegant private dining spaces that exude sophistication and charm. Allow us to introduce you to our exclusive indoor areas:
Chef's Table: Perfect for Smaller Groups
For more intimate gatherings, our Chef's Table awaits you. Located in our dining room, this exclusive space accommodates up to 18 guests, providing an immersive dining experience where you can witness the culinary magic up close.
Meritage Room: Elegance and Intimacy Combined
Our Meritage Room is a true gem, adorned with a custom French chandelier and a beautifully crafted stone fireplace. With seating for up to 36 guests, it is an ideal choice for intimate events or professional meetings. Our Executive Chef will work closely with you to design personalized menus that perfectly complement your occasion.
Patio Seating: Embrace the Outdoors in Style
Experience the joy of al fresco dining on our newly redesigned patio. Seating between 30 to 60 guests, this lively semi-private space offers stunning views of Santana Row. Equipped with heaters and large curtains that can be closed for a more intimate ambiance, our patio is the perfect spot to soak up the summer vibes while relishing in delectable cuisine.
Buyouts: Grand Celebrations
For larger parties, LB Steak Santana Row offers the option of renting either the full dining room, accommodating up to 170 guests, or the entire restaurant, providing seating for up to 220 guests. Celebrate in style as our expert team caters to your every need, ensuring an unforgettable experience for all attendees.
The Perks of LB Steak Santana Row:

Impeccable Service: Our dedicated event planning team will assist you every step of the way, ensuring that every detail is meticulously executed to exceed your expectations.
Culinary Excellence: Indulge in an extraordinary dining experience curated by our Executive Chef. From exquisite appetizers to mouthwatering entrees and delectable desserts, our culinary creations will leave your guests in awe.
Redesigned Patio Space: Immerse yourself in the vibrant ambiance of Santana Row while enjoying the privacy and comfort of our newly redesigned, weatherproof patio. Whether it's a warm summer day or a breezy evening, our patio provides the perfect setting for a memorable (and comfortable) dining experience, with its fully automated screens and windows, retractable overhead awning, electric heaters and fans.